From What!? to What If? –  Anti-Racist Bryn Mawr Workshop Series
In this fall workshop series, we will breathe fog on the lens of White Culture, invisible to many white people, organizations and neighborhoods. We'll learn how cultural traits embody values, how values color observations and reinforce bias — as well as the history we never learned in school, and methods of observing and communicating to allow a fuller perspective to emerge. These conversational methods can be used across any line of difference – whether in seeking to understand people of different races and cultures, or with those least like us in our own extended families. We will also look for the seeds of a renewed culture that we would like to cultivate in our own lives, work or other communities – including actions to join, support or create. All Bryn Mawr residents are welcome; however, this series is envisioned as a space for white people to do the foundational work to be a stronger partner for interracial dialogue later.
The series will begin with four weekly sessions of 90 minutes each. The entire package is sponsored by the BMNA at a cost of just $40 per person, with scholarships available. Those who complete the four week training can continue for free in two additional group coaching sessions supporting their next steps.  Additional coaching can be arranged for groups or individuals that wish to continue without the BMNA subsidy.  The course requires 12 participants to run, and is limited to a maximum of 24. Registration is now closed.
Schedule: 7:00-8:30pm
September 29 – What's Going On Here? Seeing the blind spots of dominant culture
October 6 – What Happened Here? A dive into history we weren't taught
October 13 – What Did You Mean? Listening, Seeing and Sensing for a fuller perspective
October 20 – What Are We Seeing? Discerning seeds of cultural renewal
Week of October 27 – What If? Small group coaching for crystallizing actions, coalitions and prototypes (scheduled by group)
Week of November 10 – What Now? Small group action coaching (scheduled by group)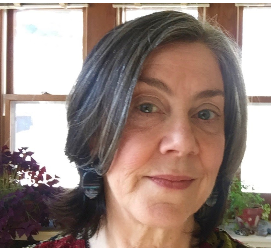 Rie Algeo Gilsdorf (She/Her) has been a Bryn Mawr neighbor since 2004. She aspires to connect humans across distance and difference; to integrate mind and body, science and art, healing and change-making. With advanced degrees in Biology and Dance, Rie has an appreciation for the perceptions of the mind, heart and body, and the critical thinking and creativity they can provoke. Rie also integrates Systems Change, Social Presencing and Critical Race Theory to apply all of this to overcoming systemic racism on a personal, social and global level. Throughout her career Rie has worked with innovative schools and progressive faith communities to facilitate adult learning that develops capacity to achieve equity across race, gender, sexuality and ability as well as urban, suburban and rural cultures. Most recently she spent six years as part of the team at Courageous Conversation, learning how to engage productively in equity work as a white woman. She now provides racial equity seminars, coaching and consulting through Embody Equity, and is recognized as a leader in the global community of online movement facilitators of Social Presencing Theater and Theory U.
Participants are saying:
"I can't believe how much energy I have after this! I was feeling so Zoomed-out I almost didn't want to come, but now I'm ready to roll again!" – Rachel, St. Paul, Minnesota
"Thank you for your unbelievable facilitation of today's session. . . . you created and held an amazing space of trust, creativity and freshness." – Dirk, Berlin, Germany
"Rie has done the necessary work on herself, first, to be able to compassionately and respectfully lead other white people, especially, through the task and the stages of personal racial development. She is humble, honest and constantly interrogating her own thoughts and conclusions; her modelling of that process helped me realize some of the faults and short-falls in my own thinking." – Linnea, Richfield, Minnesota