It's School Choice Time! Request cards are due February 7th. Make sure you include your community school as one of your 2 choices. More information can be found here https://exploremps.org
Click to watch the virtual open house information for:
Bryn Mawr Elementary School
Anwatin Middle
North High
The Bryn Mawr neighborhood is home to two Minneapolis public schools. Students pre K to grade 8 can walk to school with their family and friends to join with students from around Minneapolis who also attend both Anwatin Middle School: International Baccalaureate World School, and Bryn Mawr Community School, grades pre K-5.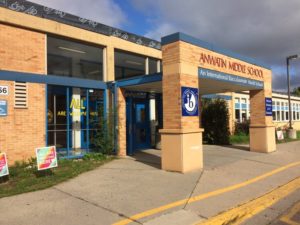 Anwatin Middle School: International Baccalaureate World School: develops young people to become principled, open-minded, inquiring members of a global community.
Serves students in grades 6 – 8.

Partners with

Project Success

for mentoring, environmental and theater experiences

Offers band, foreign language, and sports teams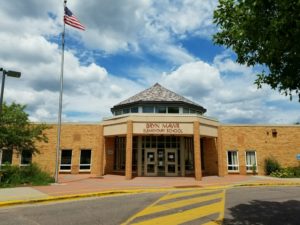 Bryn Mawr Community School is a warm and diverse learning community, taking pride in making individualized learning and academic excellence the top priority.  At Bryn Mawr, the emphasis is on academic rigor with high expectations for all students.
Serves students pre K – grade 5

Provides before and after school care

Offers science, engineering and math experiences
The BMNA Schools Committee informs the BMNA about timely educational issues.
Purpose of the BMNA Schools Committee:
Advise the BMNA on educational issues affecting the Bryn Mawr neighborhood and the city at large

Support Bryn Mawr Community School and Anwatin Middle School

Support Minneapolis Kids and Community Education Programs

Facilitate discussion about educational choices offered to the families in the neighborhood.

Increase the safety of schools and enhance existing playground
The BMNA School Committee meets three times a year, Meetings are public and printed in the Bugle calendar.
To join our group or for more information, contact Lynda Shaheen, Committee Chair, lynda.shaheen@bmna.org
School volunteer opportunities right here in our neighborhood schools!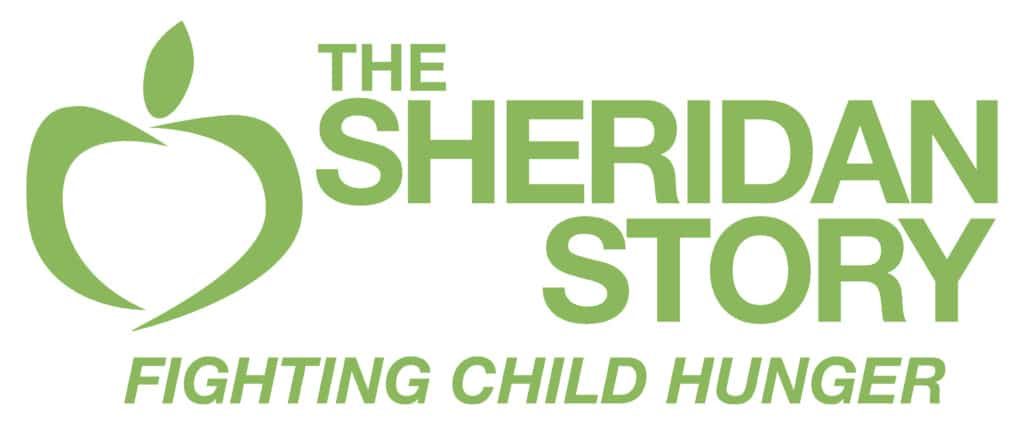 Sheridan Story Weekend Food Program
Bryn Mawr Presbyterian Church, in conjunction with Sheridan Story, distribute weekend food bags at Bryn Mawr and Anwatin Schools.  Weekends can be a challenging time for kids who benefit from the free breakfast and lunch the school provides during the week.  Every Friday, and days before school breaks, volunteers at Bryn Mawr and Anwatin spend an hour placing food bags in students' backpacks.  The pre-packed bags weigh between 3-5 pounds.
: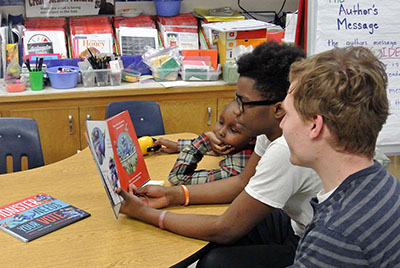 Reading Buddies at Anwatin School
Anwatin Middle School needs volunteers to share the joy of reading with 8th-grade students who would benefit from individual attention.
Contact Lynda Shaheen at lynda.shaheen@bmna.org  for more information.
Minneapolis Public Schools contact Information
Bryn Mawr Community School (PreK – 5)
252 Upton Avenue South
612-668-2500
http://brynmawr.mpls.k12.mn.us
Bryn Mawr Community School PTA website https://sites.google.com/site/brynmawrcommunityschool/
Minneapolis Kids School-age Childcare (at Bryn Mawr School)
612-668-3890
http://mplskids.mpls.k12.mn.us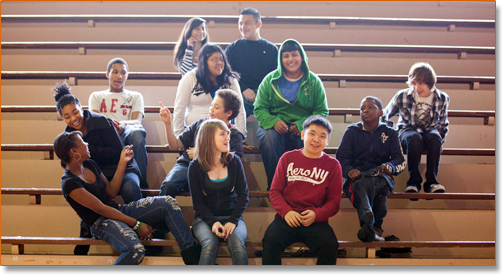 Anwatin Middle School (6-8) International Baccalaureate & Spanish Dual Immersion
256 Upton Avenue South
612-668-24550
Anwatin Community Education for Youth and Adults
612-668-2470
http://youth.mpls.k12.mn.us/anwatin
Click here for a list of Minneapolis Public School Board Members. Bryn Mawr is represented by Bob Walser, District 4 bob.walser@mpls.k12.mn.us