About the Tour
Bryn Mawr Garden Tour/Urban Extravaganza
Saturday, July 21st
9am-1pm
The Bryn Mawr Garden Tour will be held on Saturday, July 21, 2018.  This year we are highlighting more than beautiful gardens.  We will have 5 private gardens, 4 public gardens, 2 amazing outdoor living spaces(with fireplaces) and 3 urban farms.  The tour is self-guided; visit the gardens/backyards in any order.  Each yard features the benefits of outdoor living in Minnesota.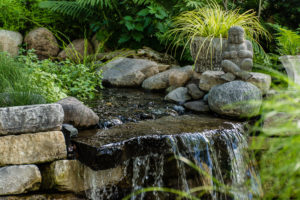 The Bryn Mawr Garden Tour offers you a chance to:
Experience the joy of beautiful gardens, unique outdoor living spaces and urban farming.
See what's possible—get inspired for your own yard.
Get expert DIY tips and advice
See common problem areas and easy fixes
Purchase tickets $10 in advance online here or at Cockadoodledoo Gifts, 403 Cedar Lake Road (cash or check only) 11am-6 pm,  Phone: 612-377-8000
Tickets are also available the day of the tour for $15.
Bryn Mawr, a neighborhood within a park, is renowned for its great gardens. We have a reputation for both beautiful private and public gardens, supported by volunteers. The garden tour, held since the early 2000's, offers great tips and ideas for gardening.  Hopefully, you will also get some tips and ideas for adding an outdoor living space or chicken and/or bees to your yard.  Experts will be available at each site to greet visitors, show them around, and answer questions.