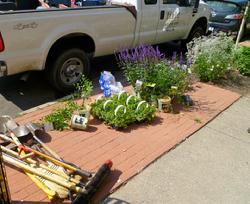 About the Bryn Mawr Garden Group
The Bryn Mawr Garden Group orchestrates ongoing greening efforts in the neighborhood, including maintenance of the Bryn Mawr Hedge and support of the organization of the Bryn Mawr Garden Tour. No membership or experience required, all are welcome! We are always looking for volunteers for workdays as well as specific tasks to help keep the community gardens looking great.
We have many beautiful public gardens in Bryn Mawr and rely on Garden Group members and our volunteer Garden Stewards to lead the ongoing maintenance of these important features of our wonderful neighborhood.  A current listing of the names and email addresses of our Garden Stewards is included in our Garden Group Guide.
And a huge "thank you" to everyone that has already contributed their time and energy to making Bryn Mawr beautiful! For all questions about the Garden Group, please email gardens@bmna.org.
Help make Bryn Mawr beautiful
Thank you to all the neighbors that volunteered their time to help beautify the neighborhood in readiness for the highly successful Bryn Mawr Garden Tour.
2016 meetings
The Garden Group will meet as sub-committees on an as-needed basis May through August, with our finale meeting in September (time and date to be determined).
Help wanted
Watering downtown gardens by Bobby and Steve's gas station. This section of the garden is one of the centerpieces of the neighborhood. Significant portions of the gardens were replanted in 2013. If you live close to the gas station and have time to water this garden two or three times a week, we'd love to hear from you. If we get multiple people – then we can trade off and make it easy for everyone.
Questions about the Garden Group?
Email gardens@bmna.org.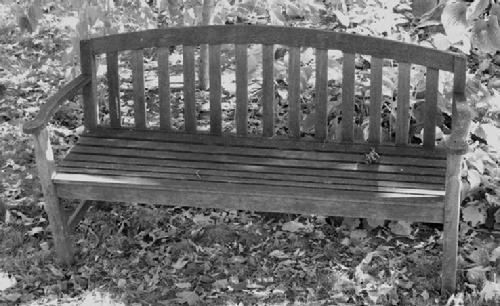 Visit our Garden Programs page for information on garden-related programs, including information on the Bryn Mawr Garden of Hope & Healing and upcoming Metro Blooms (rain garden) workshops.