New to the neighborhood?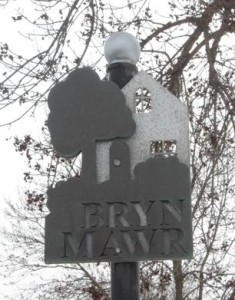 Know your Area
Bryn Mawr is divided up into seven Areas. If you are new to the neighborhood, a great way to begin to get oriented is to contact your Area Representative to receive a Welcome Packet. "Not sure which Area you live in? Click here to see a map of the seven Areas of Bryn Mawr:
Get Connected
There are many ways to meet your neighbors and stay connected with life here in this great neighborhood: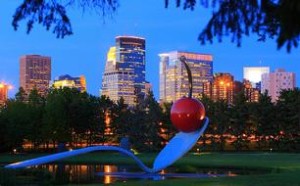 Neighborhood Events
Bryn Mawr holds a number of neighborhood events each year. Visit our Events page to learn more about these opportunities to meet your neighbors.
Schools and Kids
We are fortunate to have an elementary school, Bryn Mawr Community School, and a middle school, Anwatin International Baccalaureate Middle School and Spanish Dual Immersion, located right here in Bryn Mawr. Visit our Schools page to learn more about neighborhood and other local schooling options. Our largest park (Bryn Mawr Meadows) offers softball/baseball fields, basketball courts, tennis courts, a playground and a wading pool. We also have a number of smaller parks scattered throughout the neighborhood, great for small kids.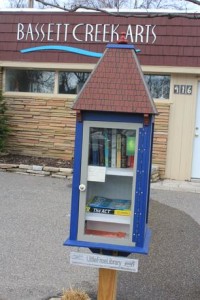 Public Transport
There is access to an excellent public bus service with a number of convenient stops located throughout Bryn Mawr.  Light rail transit can, at this time, be accessed through various stops downtown Minneapolis, but we are hoping to have our own station right here in Bryn Mawr. Click here to read more.
Shopping and Groceries
Bryn Mawr has a number of small businesses offering goods and services and we encourage new neighbors to buy Bryn Mawr whenever possible. A growing number of neighbors are taking advantage of Community Supported Agriculture (CSA), a way for consumers to buy local, seasonal food directly from a farmer, and there is a network of drop offs throughout the neighborhood. For the big grocery shop, there are numerous options, although you will typically need to drive: Costco and Cub Foods in St. Louis Park's West End; Wedge Community Coop on Lyndale; Kowalski's in Uptown; Lunds & Byerly's on Hennepin Avenue downtown Minneapolis; Trader Joe's (St. Louis Park and Minnetonka); Lunds & Byerly's off Highway 55 in Golden Valley and Cub Foods off Highway 55 in Robbinsdale; and the new Wirth Co-op opening this year. We also have a great farmers market located off Glendale Avenue.

Wellness
If you love to walk, run, bike, canoe, cross country ski or snowshoe, you have just moved into the perfect neighborhood! Bryn Mawr residents have easy access year round to numerous parks and lakes (visit our Parks page for more information). We also have various wellness businesses located in "downtown Bryn Mawr".  Local fitness centers include Life Time Fitness in St. Louis Park, the YMCA downtown Minneapolis and the YWCA off Hennepin Avenue.