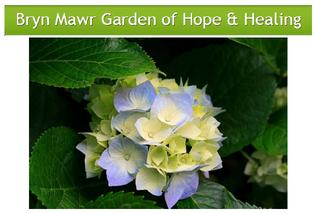 Bryn Mawr Garden of Hope and Healing
Visit our Gardens page to learn more about the Bryn Mawr Garden of Hope and Healing, an initiative created in response to the tragic shootings at Accent Signage in 2012. Donations are now being accepted in any amount to help fund this important project.
Rain garden workshops
Metro Blooms' workshops offer the latest information and expert guidance on creating and maintaining a healthy garden. Their do-it-yourself approach puts rain gardening in the hands of gardeners and non-gardeners alike.
For information and to register visit
Metro Blooms Raingardens
or call (651) 699-2426
Yard waste pickup season Resumes April 2015,
Minneapolis Solid Waste & Recycling customers can set compostable bags of yard waste, bundles of brush and reusable yard waste containers next to their garbage cart by 6 a.m. on their garbage collection day. Branches and leaves must be tied with string or twine, bagged in a compostable bag (either Kraft (paper) bags or compostable plastic bags) or placed loose in a reusable container. Branches must be less than three inches each in diameter and less than three feet long. Bundles must weigh less than 40 pounds. All compostable bags and reusable containers must be 33 gallons or less and weigh less than 40 pounds. Other options include dropping off yard waste at a compost facility and taking the bag back home, or composting yard waste at home and using the nutrient-rich compost for gardens and lawns.
For questions about leaf and brush pickup, call 612-673-2917 from 8 a.m. to 4:30 p.m. Monday through Friday or visit www.minneapolismn.gov/solid-waste/yardwaste.